"In nature, light creates color. In the picture, color creates the light."

Hans Hofmann
Milton Glaser is among one of the most celebrated graphic designers in the U.S., he designed a poster for Bob Dylan's Greatest Hits. This piece of art inspired my design.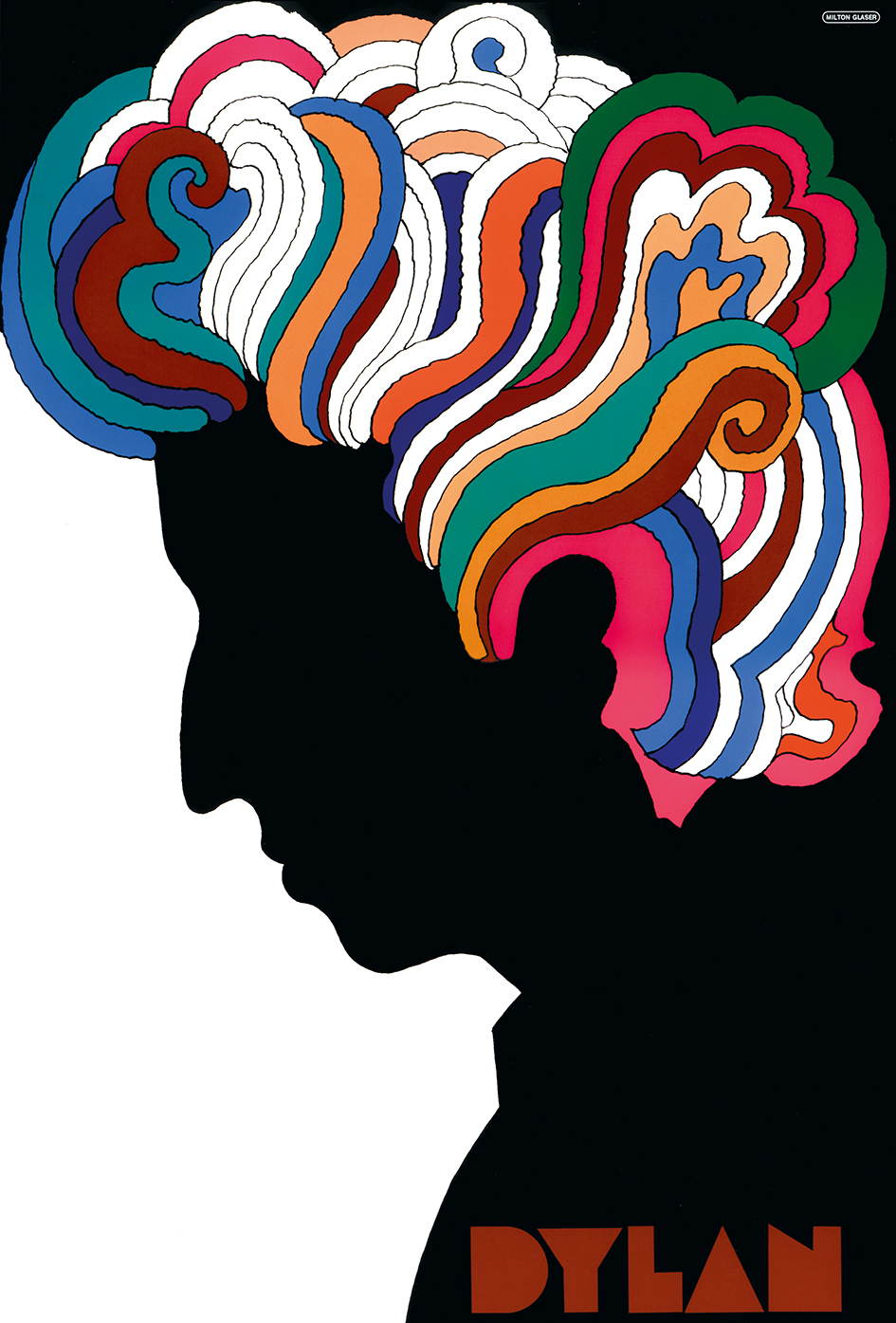 To recreate a piece like Glaser's, I picked a celebrity I look up to, which made me think of Zendaya. I needed to look for a profile of her that I could make into a silhouette; when I found the picture, I wanted to blackout the face and work on her hair. I designed the hair, but I needed to pay close attention to the colors I wanted to use.
Color theory is essential in all designs. One-color can evoke a reaction from one person may produce a different reaction in another due to culture, prior association, or even just personal preference. Color theory is a science and art unto itself; knowing the effects color has on most people is a unique expertise. Something as simple as changing the hue or saturation of a color can evoke different feelings. Cultural differences can compound those effects, with a hue that's happy and uplifting in one country is depressing in another. (Chapman, Cameron)
I started with looking at the primary colors; red, yellow, blue, the secondary colors; green, orange, and purple; and the tertiary colors, which are created by mixing both the primary and secondary colors. As seen in the image above. (Baker, Justin) Then I kept going by looking at how the colors interact with one another, in other words, color schemes. You have the basic color schemes, cool; blue, green, and violet hues located on the right half of the color wheel; warm; red, orange, and yellow hues located on the left half of the color wheel. Digging deeper, you have monochromatic, analogous, complementary, split complementary, triadic, and tetradic color schemes. (Landa, Robin)
I decided to choose monochromatic, complementary, and triadic as the three color schemes for my pieces. Monochromatic color schemes employ only one hue, complementary color schemes are any two contrasting hues, and triadic color schemes are three hues equidistant from each other. I wanted to have various color schemes because I wanted to showcase all kinds of different colors. However, I learned that all these colors interact, and there is no way to isolate them.
From left to right, the first Zendaya has a complementary color scheme using yellow and purple. This color scheme represents boldness and confidence, this is mostly due to yellow. Yellow is an overpowering color and it usually evokes happiness and spontaneity. The middle Zendaya has the triadic color scheme using orange, purple, and green. This color scheme evokes the feelings of optimism, calm, and it soothes. The final Zendaya has a monochromatic color scheme using blue. Blue evokes the feeling of sadness and serenity. They all have her name in the bottom right-hand corner of her silhouette, in the font that Glaser created.
Overall, I enjoyed this project because I learned more about color theory and what colors evoke in users. I believe the colors I used are visually pleasing, and the color combinations work well in each piece and a collaborative bit.
References:
Baker, Justin. "The Ultimate UX Guide to Color Design." Medium, Muzli – Design Inspiration, 1 Sept. 2019, medium.muz.li/the-ultimate-ux-guide-to-color-design-4d0a18a706ed.
Chapman, Cameron. "Color Theory for Designers, Part 1: The Meaning of Color." Smashing Magazine, 28 Jan. 2010, http://www.smashingmagazine.com/2010/01/color-theory-for-designers-part-1-the-meaning-of-color/.
Landa, Robin. Graphic Design Solutions. Cengage, 2019.